Over-the-Counter
Unify all incoming payment channels into a single automated workflow.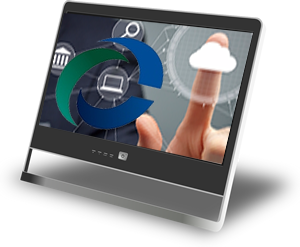 With TPS Cashier, walk-in payments from across your organization may be consolidated for consistent processing. Your back office operations can monitor the workflow and handle exceptions by logging into the TPS Platform. Check image deposit files are generated for transmission to your bank. Scanned images are archived and available for research.
Back Office
Automate the data entry of receivables through the use of a desktop scanner.
Share the workload! One operator can scan the payment while another in the office or at a remote site balances the transactions.
Checks and payment documents are stacked by transaction and fed through the scanner for imaging and information capture. The system uses MICR, CAR/ LAR, ICR, OCR, and/or Barcode to recognize data. This data is then used to populate the required fields for the accounting system and to create the electronic deposit.
Lobby or Outside
Using a self-serve payment kiosk will help reduce the customer line at the counter and offer a safe acceptance of credit cards.
More and more customers love the option of paying their bills at an automated self-serve payment kiosk. They get the convenience of quickly managing the entire transaction privately, you get the added benefit of reduced strain on your counter staff.